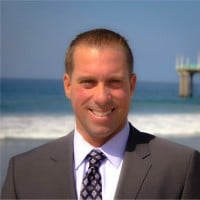 Irvine, CA – April 8th, 2021 – Advanced Office, a leading provider of business solutions in Southern California, has announced the hiring of Paul Towers as their new Los Angeles Regional Sales Manager.
Towers holds a Bachelor of Science Degree in International Business from Pepperdine University and brings with him over 20 years of experience in the IT and business solutions industry. Over his career he has worked with a wide range of companies to solve their business challenges and improve performance.
Prior to joining Advanced Office, Towers worked for several major organizations within the industry, managing large teams to tremendous success and he looks forward to providing the same results in his new role. "We're extremely excited that Paul has decided to join the Advanced Office Team," said Vice President of Sales, Jon Fehrman. "Paul brings with him a wealth of knowledge, great communication skills and most importantly a true fit with our core values. We're looking forward to expanding our presence in the Los Angeles area with Paul and his LA Team!"
Advanced Office specializes in business solutions including document management software and the latest in copy, print and scanning technologies.